Grand Tasting At The Carrousel du Louvre For Wine Lovers
Publish on Sunday, 20 October 2013 in Flavours and gastronomy
Grand Tasting at the Carrousel du Louvre is an open invitation to wine lovers everywhere. This trade show takes place on December 6th to 7th and is the eighth annual edition of what is considered to be one of the world's great wine tasting events. This relaxed and friendly event takes place at the Carrousel du Louvre, an underground shopping mall adjacent to the famous museum. Appealing to both connoisseurs and the more casual enthusiast, this trade show spotlights both established and up and coming wine products, and takes place just a short distance along the Right Bank of the Seine from the Grand Hotel du Bel Air.
Grand Tasting at the Carrousel du Louvre an essential trade show
Nine thousand years is a huge swathe of time, but that is the duration of the appeal of wine to mankind. The fermented grape has made quite a journey from the late Stone Age to Paris 2013, but this is perhaps the most appropriate place in the world for a wine trade show to be held, for France is the largest wine producer on Earth.
Since the mid 1930s the Institut National des Appelations d'Origine has overseen wine processing in France. This makes it the world's oldest institution for the protection of designation of origin. Thus we have the systematic concept of terroir, or 'sense of place', which examines the effect of geographic, geological, climatic and genetic factors on the end product. You can learn more about this at the Grand Tasting.
Launched in 2006, the Grand Tasting trade show is the brainchild of the renowned wine experts Thierry Desseauve and Michel Bettane, whose comprehensive reference works and guide books are close to the hearts of wine lovers throughout the world. The event presents a large host of exhibitors and a series of workshops covering all aspects of viticulture and wine appreciation. There is also the Prestige Master Class, which features the finest wines in the world. Perhaps best of all is the unparalleled opportunity to sample and purchase wonderful wines to your heart's co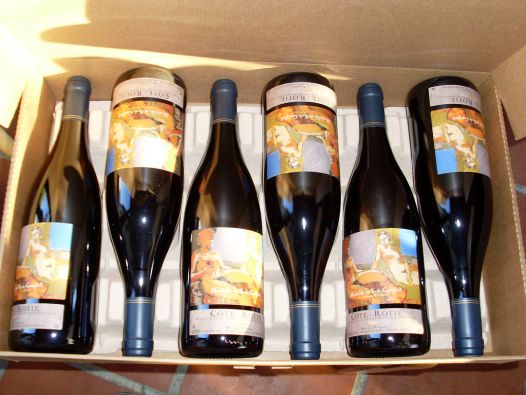 « Back to articles