Renaissance Sculpture Exhibition Paris ; Birth of an Era
Publish on Friday, 20 September 2013 in Museum, exhibitions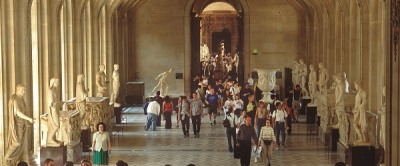 Renaissance sculpture exhibition Paris demonstrates vividly how this flowering of artistic creativity began with sculpture. Springtime of the Renaissance, which comes to Paris from the Palazzo Strozzi in Florence, is showcased at the Louvre museum until January 6th and should not be missed by anyone with an interest in art and history. The Grand Hotel du Bel Air is just a short walk from the Place de la Nation Metro station, where line 1 will take you quickly to the Louvre.
Renaissance sculpture exhibition Paris a unique opportunity
It is said that the Renaissance truly began with sculpture, wherein ideas were first expressed which found their way into other art forms. Springtime of the Renaissance covers the years from 1401 to 1460. Lorenzo Ghiberti and Filippo Brunelleschi competed for the commission to create gilded bronze doors for the Florence Baptistery in 1401, sparking the period of creativity which followed and which was often supported by the patronage of the Medici family.
This exhibition, through 140 works, demonstrates how the Gothic style gave way to the more fluid and naturalistic ideas of the Renaissance, with the artists being inspired by Classical styles. Sculptures which are considered emblematic of the opening decades of this cultural movement can be studied closely. This is a unique opportunity as many, such as Donatello's Saint Louis of Toulouse, can generally only be seen from a distance. Additionally, many works have been specially restored for this event. There are separate sections dealing with specific themes such as equestrian sculpture and the Madonna and child, and an interactive space where the visitor is encouraged to touch plaster casts and small bronzes.
[caption id="attachment_300" align="alignnone" width="526" caption="Musee du Louvre - Tourist office Paris - Photographer Jacques Lebar"]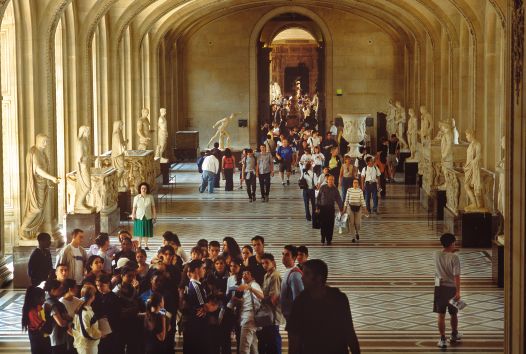 [/caption]
The Grand Hotel du Bel Air recommends this Renaissance sculpture exhibition Paris
At the Grand Hotel du Bel Air our helpful, multilingual staff will be happy to advise you how to make the short journey to the Louvre, and anywhere else in Paris you may wish to go. Our warmly welcoming hotel is well situated for the landmarks and attractions of Paris.
« Back to articles