Don't miss the Winter Sales in Paris for amazing bargains
Publish on Tuesday, 27 January 2015 in Fashion & Shopping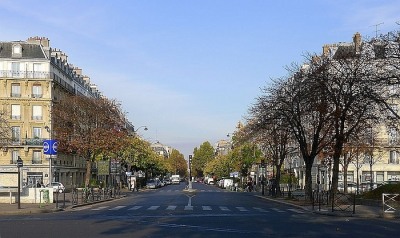 The Paris Winter Sales have begun, so whatever you do, don't miss out! The government regulated sales, Les Soldes, take place twice a year in France, once in summer and again just after the New Year begins. This year they began on January 7th and will run until February 17th but you don't want to be leaving it too late! Many shopping savvy Parisians believe the best time to balance price and choice is around the halfway mark. Here at the Grand Hotel du Bel Air we'll be delighted to help you with some Paris shopping trip tips.
Making the most of the Paris Winter Sales
Here's a few ideas to help you make the most of your sales period shopping expedition to Paris. First of all, plan your campaign before you begin. It's all too easy to wind up wandering the streets in confusion unless you have specific targets in mind. You'll find that the Paris Shopping Book, a comprehensive guide packed with information and available free from tourist information points or online at PARISINFO.com, will prove to be invaluable.
Dress simply to save time in the fitting room and remember to wear comfortable shoes as you may be walking several miles around the various shops in search of those perfect bargains you desire. Grab a good breakfast and start early while it's relatively quiet; the shops will become busier later in the day.
For suggestions as to where to find the best bargains, why not try the Rue de Rivoli, the beautiful arcaded street with a fabulous and wide array of shops? The Forum des Halles is a modern shopping mall right in the centre of the city, and the second most visited in France. Prices are not particularly expensive here to start with so you'll make some tremendous savings. Of course, you'll want to check out the great department stores BHV on the Rue de Rivoli, or Printemps and Galeries Lafayette on the Boulevard Haussmann, but remember there's a branch of Printemps located on the Cours de Vincennes, just a pleasant walk from the hotel.
******
• Forum des Halles, 101 Porte Berger, Paris 1rd
Metro : Châtelet, line 4
RER A - B - D : Les Halles
• Galeries Lafayette, 40 boulevard Haussmann, Paris 8ème
Métro : Chaussée d'Antin Lafayette, lignes 7 et 9
http://www.galerieslafayette.com/
• Printemps Nation,21-25 Cours de Vincennes, Paris 20e
Metro : Nation, lines 1,2,6,9
RER A : Nation
~oOo~
Picture copyright holder : Mbzt (Own work) [GFDL or CC BY 3.0], via Wikimedia Commons
---
Grand Hotel du Bel Air, in the heart of the lively Nation area in Paris
« Back to articles