Paris Hotels best rates : You need look no further
Publish on Saturday, 5 October 2013 in Special offers Grand Hotel du Bel Air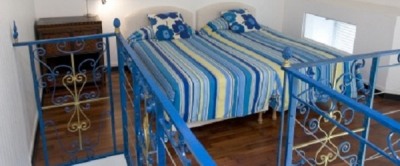 Paris hotels best rates are always useful to know when planning your trip to the City of Light. Let's face it; you don't really want to be spending more than necessary on your accommodation because it's far better to be making the most of all the city has to offer. Well, you need look no further because we here at the Grand Hotel du Bel Air will offer you our very best rates. Plus you can take advantage of our generous promotional weekend offer.
Paris hotels best rates are right at the Grand Hotel du Bel Air
The Grand Hotel du Bel Air is located just steps from the Place de la Nation and its stunning bronze sculpture, 'The Triumph of the Republic'. Here can be found the Nation Metro station, from where you can be quickly transported to all parts of Paris. In fact, we are close to four Metro lines, one RER line and two bus routes, so exploring the city from our comfortable location is easy and convenient. But due to our central location you will find many places of interest within an easy walking distance, and there is no better way to get the feel of our city than by exploring it on foot.
Each of the 26 guest rooms has its own unique personality and tasteful décor, with blue, red or cream colour schemes. We have single, twin, double, triple and family rooms available. So whether you are travelling alone, as a romantic couple or in a group of family or friends, you can be sure of comfortable and spacious accommodation.
So please take advantage of our best rates available on the net, directly on the Grand Hotel du Bel Air official website, in the rates page, availability and rates tab, and check out our promotional weekend offer among Paris Hotels best rates. Our friendly multilingual team will be happy to answer your questions and help you plan your stay.
« Back to articles